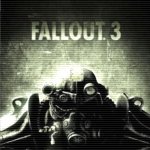 The polls have closed and it's official folks, the members of ComputerForum.com have named Fallout 3 game of the year 2008.
It received 28 votes. In second place was Grand Theft Auto 4 with 13 votes closely followed by Left 4 Dead which garnered 12.
Fallout 3 is an action role-playing-game released by Bethesda (makers of Oblivion) on October 28, 2008. The game takes place in 2277 in Washington D.C., 200 years after a nuclear war which devastated the country. While the game has items, attributes, and stats like an RPG, it also incorporates elements from survival horror games and first person shooters making it appealing to many different types of gamers.  It is commonly praised for its expansive world, memorable characters, and gripping story.
Computer Forum was not the only site to name Fallout 3 Game of the Year. It received similar awards (Best PC Game, etc) from Gamespot, Gamasutra, Gamespy, IGN, Game Trailers, Gamesradar, Official Xbox Magazine, X-Play, and Spike Video Game awards.
Fallout 3 is a solid game and definitely deserves all the acclaim its recieved.
This post can be discussed here